KwikShip is the fulfillment & distribution solution for your products.
At KwikShip, quality and accuracy are at the forefront of our mission because we know how important it is for your customer to get exactly what they order in a timely fashion. After spending years as a successful eCommerce business looking for a viable and scalable third-party logistics provider (3PL) for our products… We decided to become that 3PL! Through all of our searching, no one cared about our products the way that we did. It was a large mountain to climb, but we did it, and we're excited to share the knowledge that we've gained with our customers.
KwikShip's services will help you take back the time that you need to develop your products and move your business forward.
We can truly offer a turnkey solution to all of your fulfillment and distribution needs. We we will work with you to learn your products, then, we will help you optimize every part of your fulfillment and distribution process. Advanced kitting and assembly, light kitting, labeling, custom shipping cartons and tape, pick and pack, case picking, general warehousing and storage, LTL and full truckload… Business to business and business to consumer… KwikShip is your distribution center!
Bulk shipping for crowdfunding campaigns, kitting and shipping subscription boxes & FBA Prep are all conversations that we'd like to have with you.
We'll store your inventory and bulk ship your orders, we can kit and ship for many different types subscription services, and we know exactly how to prep, label and ship your inventory the way that Amazon likes to receive it. Contact us today, and we'll show you how we can create your custom solution.
For our clients' convenience, we have login in portal where you can check the status of your inventory at any time day or night.
Also, you'll have a dedicated Customer Service Representative to talk to that will answer any questions that you have during business hours, and any after hours customer service requests will be followed up by 12pm CST of the next business day.
Software Integrations
We utilize powerful industry standard software that integrates with every major cart software out there, and if your store requires a custom integration, we've got the best development team around. KwikShip's software partnerships have helped us keep at the forefront of innovation in eCommerce, fulfillment and distribution, and through these partnerships, we've helped make great solutions even better.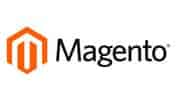 We get great shipping rates across the board because of our order volume through the major carriers.
We can handle your shipments from zero pounds up to full truckloads. One of the best benefits of working with KwikShip is that we get great rates 0-5, 5-15, 15-50, LTL and full truckloads.